The Boondoggle:
Recently, Obama's Interior Secretary, Ken Salazar announced that the Cape Wind off shore wind farm has cleared the final regulatory road block and is moving closer to becoming a reality.
The Cape Wind is a proposed wind farm off the coast of Cape Cod, Mass. It is a true government boondoggle of the highest order.
How big of a boondoggle you ask? Try $2 billion dollars.
I realize in this new era of out of control government spending  a billion dollars is typically a rounding error on some Federal program. However, with that being said, this project is a massive waste of public money.
The $2 billion project is expected to eventually provide 75% of the power to the 274,000 residents of Cape Cod (proponents of wind power are notorious for overestimating the electric output of their projects). However, when you factor in the 2.6 people per household average, the project will only provide power for only 105,385 households.  To look at this another way, the $2 billion project cost works out to $18,978  per household powered by the Cape Wind project.
Well, only 75% of the electricity per household.
The Institute for Energy Research provides more details: "Overall, the project is estimated to have a maximum delivered capacity of 454 megawatts based on a design wind velocity of 30 miles per hour and greater to a maximum operational velocity of 55 miles per hour. Based on the average wind speed of the Nantucket Sound of 19.75 miles per hour, however, the average generation capacity of the Cape Wind project would be approximately 182.6 megawatts. At this capacity, the Cape Wind project would annually deliver about 1,600 gigawatt-hours of energy."

Let's set aside the $2 billion cost of the project and the federal subsidies Cape Wind receives and focus on the problems that will occur as we attempt to replace fossil fuel-based energy with renewables – both on-shore and off-shore. To replace one offshore natural gas platform we would need 59 Cape Wind projects, which means more than 7,700 turbines covering an area the size of Rhode Island. We would need 24 of these projects to replace one of the 104 nuclear plants we have in the United States.
Unless I'm missing something, virtually all homes and businesses in Cape Cod currently have electricity. Why do residents need a new, intermittent power source to only provide a small portion of their power requirements. This makes absolutely no sense.
Plus, this wind farm will not replace one existing power plant. Denmark has not replaced one coal plant with wind power and Germany is currently on a coal power plant construction binge.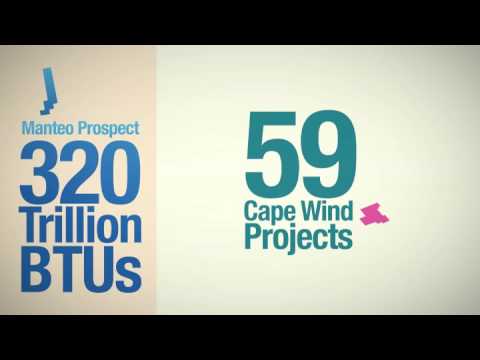 I haven't brought up the fact that the wind farm needs a back up. You know, in case the wind isn't blowing at the required 25 to 35 mph.
What you can do:
Contact your Representative and tell them you are not interested in wasting our Tax money subsidizing this boondoggle to construct off shore windmills. In Massachusetts.
Also, support Jeff Perry, a Republican candidate for Congress (Massachusetts 10th district) who opposes the Cape Wind project:
"My opposition to the Cape Wind project is primarily for economic reasons. Over the lifetime of the project, this plan could cost state taxpayers over a billion dollars through subsidies. I am also very concerned about a pending agreement with National Grid that would significantly raise electric rates for residents and businesses on Cape Cod, and people on the Cape can't afford that. Local Chamber of Commerce leaders are worried this will cost Cape Cod residents jobs and that it will have serious impacts on tourism. I also worry about the effects of this project on the fishing and recreational boating industry.

"Secretary Salazar's approval of this project today is not the final step in the process. There is still a long way to go, and officials are jumping the gun if they think this project is a done deal."
This project will waste money and will not replace one coal fired power plant. Contact your Representative and Jeff Perry and tell them you are against Federal subsidies for this project.