Government regulations have forced manufacturer of Buckyballs to discontinue their popular magnet desktop toy:
In the face of "baseless and relentless legal badgering" by the federal government, the manufacturer of Buckyballs is discontinuing its popular rare-earth magnet toy for adults. The company will continue to sell the remaining inventory, but will produce no more once the cupboard is bare.

Despite the fact that Buckyballs were sold at high-end stores like Sharper Image, rather than toy stores, and sported multiple labels that read, "WARNING! Keep Away From All Children," the U.S. Consumer Product Safety Commission (CPSC) pointed to "at least a dozen ingestions of the Buckyballs magnets" since 2009 in its attempt to prevent the company from selling their product to willing customers.

The demise of Buckyballs leaves Zen Magnets as the last of 13 rare-earth magnet toymakers, though in a statement on their website, the company says, "Magnet spheres may soon be harder to acquire than ammunition in the U.S."The CPSC is now proposing a ban on "high-powered magnets that are part of magnet sets," but is allowing the public to weigh in on the proposal until November 19 at regulations.gov.
More death by government regulation…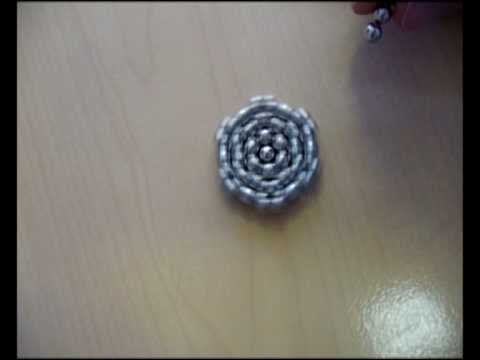 Cool trick.