Businesses are great at building systems — systems for manufacturing, transporting, and retailing their products — but most of the time, they build standalone systems, which require separate processes and infrastructure. However, if some of these businesses could work together to use a "physical internet," or shared network, in their supply chains, not only could they lower the consumer price points and boost their profits, but they could also significantly lower their carbon emissions, according to a study by engineers at Virginia Tech University and the University of Arkansas.

Chances are, unless we're involved in logistics, you and I don't even consider how a product gets from the manufacturer to the retailer, but managing the flow of products and raw materials takes enormous amounts of energy and produces quite a bit of greenhouse gases in the process.
Earth to Treehugger…. Remember that nice FedEx or UPS delivery truck that drop off your  fair trade oolong tea that you ordered from Amazon? Not only do companies such as FedEx and UPS deliver your fair trade oolong every month, they also ship subsystems for manufactures as they require them (via ground and sea freight).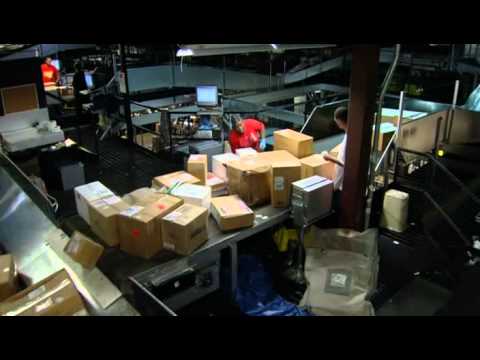 And there are hundreds of smaller companies that do the same thing for B to B applications.