The city is now officially that broke. 51 years after the defeat of Louis Miriani (Detroit's last Republican mayor) and an unbroken chain of liberal Democrat mayors (and city council members) since, Detroit is now at the point where it can't afford purchasing new EMS units or police cars:
Mayor Dave Bing is expected to announce Monday that a coalition of business interests, including Detroit's three automakers, is planning to fund the acquisition of EMS units and police cruisers for the cash-strapped city, sources told The Detroit News.

The effort — spearheaded by industrialist Roger Penske and in the planning stages for some time — comes as the city's newly appointed emergency manager, Keyvn Orr, is scheduled to begin his job Monday at City Hall.

Donors include Quicken Loans Inc., General Motors Co., Ford Motor Co., Chrysler Group LLC and Blue Cross Blue Shield of Michigan, among others, according to individuals familiar with the plan.

One individual briefed on the effort called it "impressive" and said the donations — expected to come in the form of cash that would be used to purchase the vehicles on the city's behalf — would "really make a difference" for the city, its public safety workers and residents worried about crime.
Detroit is the model city for the Democrat liberal agenda. LBJ delivered his famous "Great Society" speech at the University of Michigan's commencement on May 22, 1964, less than 44 miles from Detroit City Hall.
49 years later…
Compare on contrast Detroit today with Detroit of 1965 (less than one year after LBJ's Great Society initiative):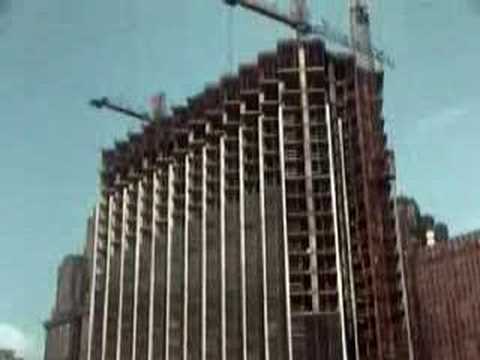 In case you were wondering, Jerome Cavanagh was first of the unbroken chain of Democrat Detroit mayors. notice how you don't see him complaining about the 'mess' he inherited.