Grosse Pointe (Michigan) Public School System is in an uproar over Rick Santorum's upcoming speech at Grosse Pointe South High School.
Rick Santorum's speaking engagement at Grosse Pointe South High School is back on, after school officials say they reached a compromise to allow parents to choose whether to send their child to the April 24 event.

School officials on Monday had canceled the former presidential candidate's scheduled speech to students, sparking a community uproar. The district announced at 1:45 p.m. Wednesday that parents will be sent an in-school permission form if they want their student to hear Santorum speak during an assembly at the school.
The reaction by the school district is unbelievable. By requiring parents OPT IN to allow their children attend Santorum's appearance, they are treating his appearance in the same manner as having high school kids watch an "R" rated movie in class .
What is so objectionable about having a former United States Congressman, Senator and Presidential candidate speak at your school that would require a permission slip?
One of the two students responsible for arranging Santorum's appearance said school officials cited Santorum's conservative social views and concerns over student safety during the event.

Langston Bowens, an 18-year-old senior at Grosse Pointe South High School, said some teachers became angry Monday when Santorum's appearance was announced. He said they sent video clips from Santorum's speeches to the school's principal and the district's superintendent.

"The teachers called Santorum a bigot and a racist," Bowens said. "They said he is controversial and shouldn't speak in front of students."
Those dreaded 'conservative' social views.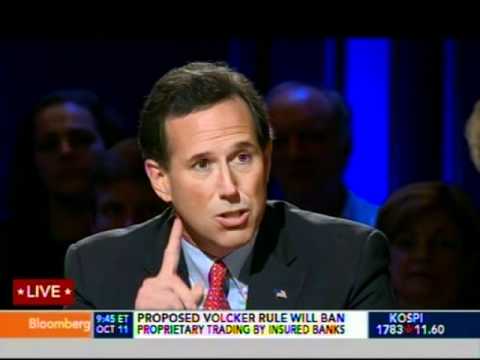 Heaven forbid kids be allowed to hear someone stand up for traditional values…