Der Spiegel posted this headline:
Less Is More: Rogue Economists Champion Prosperity without Growth
Reading the headline you would think an actual economist has something new to say about the leftists wonders of a no growth economy.
Until a few months ago, Welzer specialized in studying the psyche of Nazi criminals. He has also written about climate wars. His current bestseller, "Selbst denken," has now made him the figurehead of a movement that radically questions the growth model of the Western economy.

Welzer was also recently named a professor in transformation design at the University of Flensburg, in northern Germany. When a local journalist asked him what transformation design is, he replied: "We don't exactly know yet ourselves." But the goal of the discipline, he added, is to counter the "systematic scam" created by an industry that produces things that break unnecessarily or are hardly capable of being repaired. Welzer wants to "design corridors" in which companies would be given time to transform faceless, no-name products into durable products with an origin and a history.
Transformation design is, we don't exactly know yet ourselves… Brilliant.
The article continues.
Economists have largely disregarded the environmental consequences of growth. For them, the key benchmark of prosperity is gross domestic product (GDP), the sum of all products and services produced in a given country. However, GDP does not factor in the overexploitation of resources, the destruction of biological diversity, air pollution, noise, the expansion of impervious surfaces known as soil sealing, and the poisoning of groundwater.

But for many people, a wealth model built on chronic growth is no longer a desirable goal. They are deciding to opt out of this model by establishing "repair cafés" or "transition towns," communities that try to run things differently at the local level. But doubts about the growth dogma are even beginning to creep into politics. For instance, German Finance Minister Wolfgang Schäuble, a member of Chancellor Angela Merkel's center-right Christian Democratic Union (CDU), recently argued that Western countries should "espouse limiting economic growth" at home.
It seems this type of nonsense is gaining traction. Long time MCT readers will remember this post (circa 2011) discussing the "no growth economy" and its Marxist roots. As pointed out in the MCT post:
I've been seeing many variations of the "shrinking economy is really a good thing" articles of late. It seems, since the 'green collar' economy really isn't panning out, hard-core environmentalist are trying a different tack.
Remember, many bad ideas that start in Europe tend to find their way here.
Lastly, here is a short, common sense video explaining why economic growth is a good thing.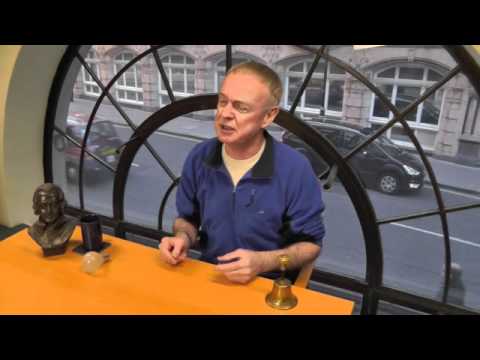 Exactly…