Russian troops are holding military maneuvers on Ukraine's border ahead of Sunday's referendum on Crimea secession. Via National Post:
The measure was passed as Russia confirmed that it was conducting military manoeuvres in the Rostov, Tambov and Belgorod regions near the Ukraine border, involving 8,500 ground troops, 270 tanks and 180 armoured personnel carriers. "The main purpose of these actions is to completely check teamwork of the units and make them implement combat missions on an unknown territory," the Russian defence ministry said.
And what's our "smart diplomacy" response to Vladimir Putin invading Ukraine? Not just any run of the mill sanctions. No, we are threatening Vladimir with full-scale sanctions:
Full-scale sanctions, which might include trade, banking and investment restrictions or even asset freezes according to London-based Standard Bank Group Ltd. and Macro Advisory in Moscow, would be triggered if Russia moves deeper into Ukraine.

The Western strategy is to confront Russia with the threat of "pretty stark" consequences should it conduct further incursions, Constanze Steltzenmueller, director of the German Marshall Fund, said by phone from Berlin. "Everything depends on what the Russians do after" Crimea, she said.
I'm sure Vladimir Putin is shaking in his boots over our latest threats. Via Business Insider:
"Russian trade and investment are spread across multiple jurisdictions, which points to a lack of dependence on any one country. Moreover, commodities – for which it is generally easy to find an alternative buyer – dominate exports: energy exports alone account for 66% of the total. Moreover, most Russian investment abroad ($406bn USD, end 2012) and foreign investment in Russia ($496bn USD, end 2012) is structured through offshore financial centers, which may make imposition of sanctions more challenging, although we suspect that most of the assets owned by Russian foreign investors, and most of the ultimate beneficiaries of foreign investment in Russia, are in OECD countries."
In other words, sanctions, even the full scale type, won't be effective.
Anyone paying attention over the last six years, particularly during the 2008 campaign knew full-well what Obama's intentions were: economic redistribution, full on radical environmentalism and knocking the United States down on the world stage.
Remember this from the 2008 campaign?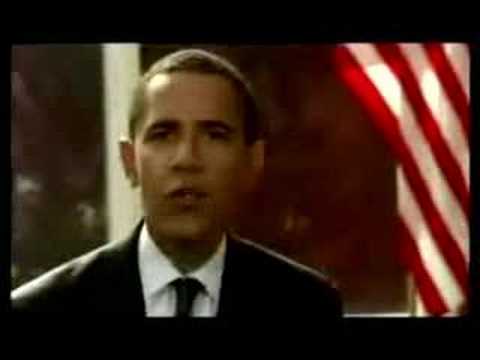 Dear Leader's intentions were quite clear even in 2008.