Today's news certainly has a theme: Politicians behaving badly.
First up is a local story. Michigan State Representative Rashida Tlaib (Democrat) is blaming a "broken" property tax system for her erroneous tax filings over the last five years.. Via The Detroit News:
A Democratic state representative from Detroit who helps her constituents prepare their income taxes acknowledged Monday she has been erroneously claiming a homestead tax exemption on a second home in Dearborn for about five years.

State Rep. Rashida Tlaib blamed a "broken" property tax system that allowed her and her husband to double-claim principal residences in both cities, lowering their annual tax bill on the rental house in Dearborn by 18 mills and shortchanging the Dearborn School District by about $350 annually.
It's not a huge amount of money, but it reeks of the 'taxes are for little people' mentality.
Next up; two Democrats who oppose construction of the Keystone XL pipeline own shares in competing pipelines:
A recent environmental assessment by the State Department was seen as a step toward the pipeline's approval, but Sen. Tim Kaine (D., Va.) remains opposed to its construction.

"In my view, there is now enough evidence to conclude that construction of this pipeline is not in America's long-term interest," Kaine said in a statement on the review.

The freshman Democrat has between $15,000 and $50,000 invested in Kinder Morgan Energy Partners, according to his most recent financial disclosure. Kinder Morgan is looking to build a pipeline that would directly compete with Keystone.
And…
Another anti-Keystone Democrat, California Rep. Alan Lowenthal, has between $15,000 and $50,000 invested in Enbridge Energy Management, $1,000 to $15,000 in Kinder Morgan Energy Partners, and $15,000 to $50,000 in Kinder Morgan Management, which is a limited partner in and handles everyday management for the company's Energy Partners subsidiary.

Lowenthal has been less outspoken then Kaine on Keystone, but he voted against legislation last year that would have approved the pipeline without sign-off from the administration, which has repeatedly put off a decision on the project.
Reminds one of Mark Twain's famous quote: "There is no distinctly American criminal class – except Congress."
Lastly, this tidbit from Democrat pollster Pat Caddell stating his theory on why the GOP Establishment isn't interested in pursuing the IRS scandal: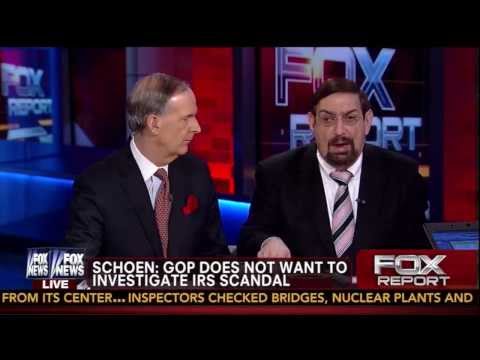 Transcript of the key part of Caddells statement:
When you have 71 percent who want an investigation, 64 percent who believe it is a sign of corruption including nearly a majority of Democrats, the reason is the establishment Republicans want the IRS to go after the Tea Party. Got it? They want them to go after the Tea Party because the Tea Parties are an outside threat to their power hold. And I'm telling you the lobbying consulting class of the Republican Party or Republican leadership who have been attacking the Tea Party and alienating them, they want the IRS to do this!
Makes you wonder, doesn't it?