As has been said over and over here at MCT, if you want to know what our future here in America holds, look at Europe. The American left is strangely enamoured with all things European: Socialized medicine (a disaster), green energy (failing) and a cradle to grave welfare state (another disaster).
As we here in the U.S. head down the European path, there are small signs that at least some people in the U.K. are slowly opening their eyes to the fact their generous social welfare system is an abysmal failure, is a recent, television series called benefits Street. The show (the most watch T.V. show in Britain) is described as follows:
Those expecting 'poverty porn' would be baffled: it is a fly-on-the-wall documentary shot in James Turner Street in Birmingham, where most occupants of the 99 houses are on welfare. Its characters speak for themselves. As quickly becomes clear, they are overwhelmingly kind, neighbourly and surprisingly upbeat, given that they are, in effect, inmates in a social prison.
The story continues and describes life in the 'social prison' constructed by the welfare state:
Life in this prison is pretty shocking. We see 14 Romanian workers crammed into one house expecting to be paid decent salaries, only to find they have been conned and the gangmaster will pay them each only £10 a day. (The immigrants seem routinely appalled by the other residents of James Turner Street, stunned that the British could be asked to live in such a way). We see a young woman visiting the bank machine at the stroke of midnight, when her welfare payment is processed, then immediately buying booze. We see a small boy, Gerard, hanging out with drug addicts as they drink on the street. 'He knows way too much for a five-year-old,' says 'White Dee', his mother. 'What is there for him? Destined to grow up and be part of a gang? Because that's society, isn't it?' Around there, it is.
The Spectator (U.K.) breaks down the math keeping people in government sponsored poverty:
The biggest scandal of Benefits Street, which Channel 4 is unlikely to reveal, is that White Dee is behaving rationally in deciding not to work. This is not something ministers like to divulge, but Policy in Practice, a welfare and employment consultancy, has run the figures for The Spectator. Dee is a single mother with two young children. Were she to earn, say, £90 a week as a cleaner, then the system would reduce her benefits by £70 — an effective tax rate of 78 per cent on that £90 she's earned. She'd thus be slaving away all week for £20 — far less than the minimum wage.

It doesn't get too much better higher up the scale. If she landed a £23,000-a-year job, her effective tax rate would still be 74 per cent – so she'd end up just £5,975 a year better-off than if she'd spent the year sitting on the sofa watching daytime TV and chatting to her pals on the street. If she then worked extra hours, or earned a pay rise, she'd keep a pitiful 9p in every extra pound paid. This is nothing to do with indolence. Which of us would work at a 91 per cent tax rate?
Sound familiar? Does this sound liberating? This is the scam Democrats in washington are peddling through the nonsense that freedom from work is liberating.
I think the term the social prison is more fitting. Here's a trailer for Benefits Street: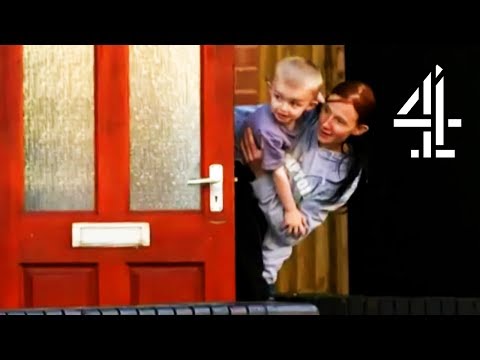 Too bad our lap-dog networks here in the U.S. don't have the nerve to create a show critical of the liberal agenda.