Remember when Michigan's very own Debbie Stabenow promised that after the passage of Obama's failed 'stimulus' there would be a new 'green' economy where there would be a wind turbine on every corner and solar panel on every roof?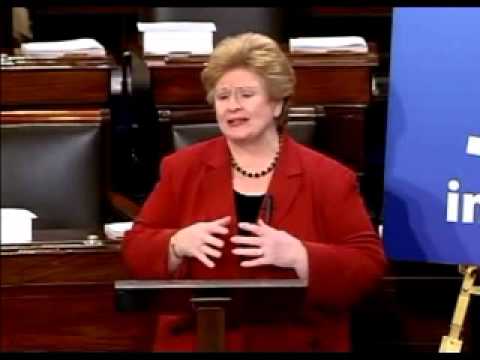 Well, that didn't happen.
Furthermore, our government run economy isn't producing too many jobs either even with the massive 'stimulus' that was diverted everywhere except where it was promised.
Fast-forward to today, Stabenow is now pushing for even more of our money so she can ostensibly redistribute it to local Community Colleges for what she calls "New Skills for New Jobs Act." According to the Senator:
Senator Stabenow's New Skills for New Jobs Act builds on successful efforts in Michigan and several other states that are helping community colleges partner with local businesses to provide training to workers for new high-skilled jobs.

Stabenow's bill would provide a federal match to double the number of workers and businesses that can participate in the Michigan New Jobs Training Program. The bill will also encourage other states to follow Michigan's lead and develop similar job training programs in their states to help create jobs across the country.

Senator Debbie Stabenow said: "At a time when millions of Americans are looking for good-paying jobs, businesses are struggling to find qualified workers for new positions. Michigan workers can compete with anyone in the world, but they need the right skills and training opportunities to match the needs of emerging high-growth industries. The New Skills for New Jobs Act will leverage successful job training partnerships between our community colleges and local businesses to help close the skills gap so our workers are able to get good jobs right now."
"At a time when millions of Americans are looking for good-paying jobs..." Unreal.
We spend obscene amounts of money on K-12 public education, so the question needs asking: why aren't people graduating high school with a high school level education in the first place? Furthermore, why are taxpayers on the hook to pay for this training?