I present to you, Roger Strickland, Economics Instructor, working to create a fresh batch of low information voters. BTW, you only need to sit through the first 1 min. of his lecture: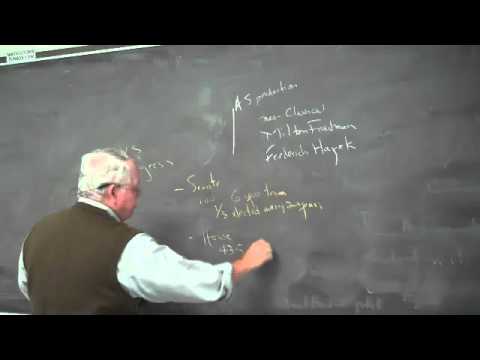 Let's see, this guy teaching at Santa Fe College thinks he knows more about economics than Friedrich Hayek and Milton Friedman because their ideas create economic bubbles. Furthermore, our intrepid instructor seems to have never heard of the Community Reinvestment Act. A law forcing banks to make risky loans that, in many cases, they wouldn't make and was a major reason for the housing bubble and subsequent recession:
Democrats and the media insist the Community Reinvestment Act, the anti-redlining law beefed up by President Clinton, had nothing to do with the subprime mortgage crisis and recession.

But a new study by the respected National Bureau of Economic Research finds, "Yes, it did. We find that adherence to that act led to riskier lending by banks."

Added NBER: "There is a clear pattern of increased defaults for loans made by these banks in quarters around the (CRA) exam. Moreover, the effects are larger for loans made within CRA tracts," or predominantly low-income and minority areas.
So,  Mr. Strickland, what were you saying about increased regulations?