California Important / Relevant Gun Laws: 

It is unlawful to carry a loaded rifle, shotgun, or handgun in any public place or on any public street in an incorporated area or an area where firing a firearm is prohibited. Furthermore the open carry of any handgun, loaded or unloaded in an incorporated area has now been banned. 

In California, a firearm is considered loaded if unexpended ammunition capable of being used in the firearm is in a position from which it can be fired.
So, how are those new strict gun laws working in Oakland, California?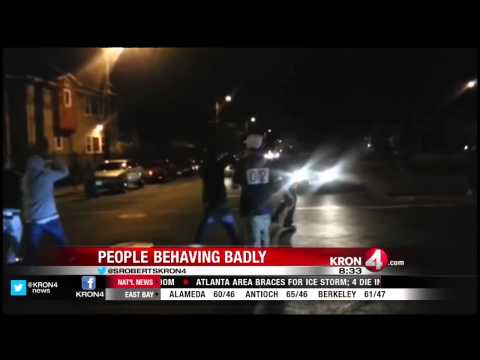 Judging from the above video, not too well.
As its been said Ad nauseam, When guns are outlawed, only outlaws will have guns.