One term Democrat Congressman Mark (hey I voted for Obama's stimulus… I mean jobs bill) Schauer admits to crossing party lines and voting in Michigan's 2012 Republican Presidential primary:
Democratic gubernatorial candidate Mark Schauer admitted Wednesday he voted Republican in Michigan's 2012 presidential primary, but declined to say who he voted for.

Democratic President Barack Obama was unopposed in the Feb. 28, 2012 presidential primary.

But Republicans had a closely fought primary between former Pennsylvania Sen. Rick Santorum and Michigan native Mitt Romney, the former governor of Massachusetts. Nine other Republicans were on the crowded primary ballot that year.
What a stand up guy…
"My vote is private, just like everybody else," Schauer told reporters after an event on women's issues in Lansing. "That's a private matter. I mean, there was no competition, there was nothing to vote for on the Democratic side of the ballot. I try not to miss any elections."

Romney narrowly won Schauer's home county of Calhoun County in the 2012 presidential primary, garnering 4,801 votes to Santorum's 4,614 votes. Democratic Party leaders at the time discouraged Democrats from crossing-over to vote for Santorum and deliver Romney a loss in the state where his father was governor.
And this guy want's to be Governor of our state.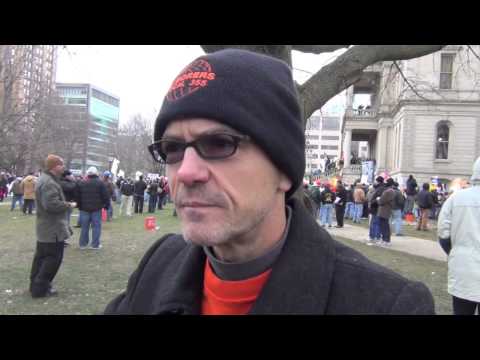 One other Schauer "fun-fact" is he likes to get his protest on.